Downtown centers are currently where many cities in North America focus density and new building.
These two maps show the toronto areas's growth centers, zones that cities have designated for new density linked by higher order transit like subways.
This map shows distributed density through a series of secondary hub, or subhubs...

...located at building clusters that have a mix of modern era apartment towers, strip malls and schools.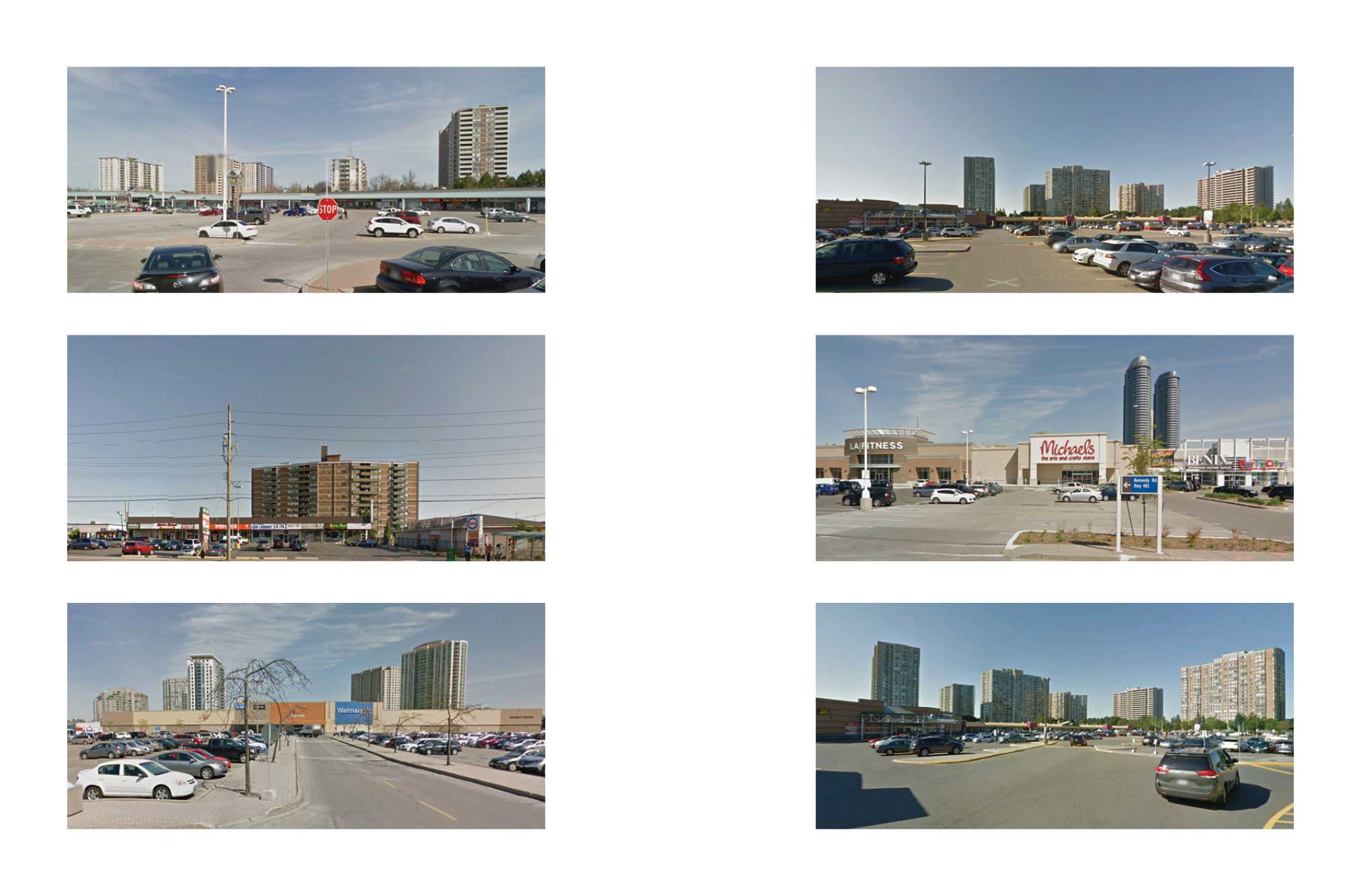 All modern era apartment towers in Toronto (data courtesy of the Tower Renewal Partnership).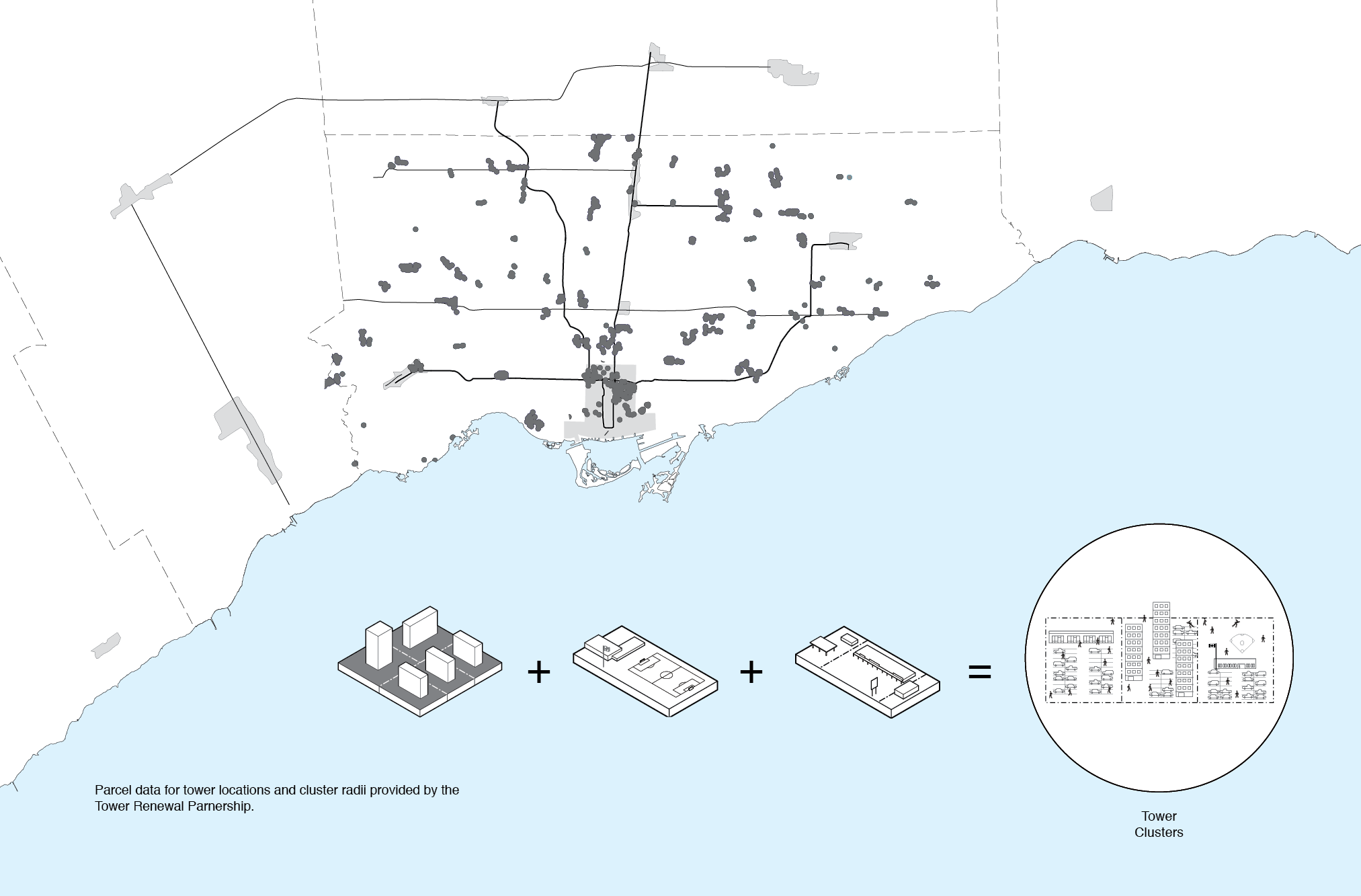 Apartment towers adjacent to schools and strip malls.



1 km radius around the clusters.



Growth centers and second centers.



Zoom to Scarborough